Caracol is a significant prehistoric Mayan city, which currently serves as an archeological site located in west-central Belize, about 47 miles (76 km) southeast of the Guatemalan Mayan city of Tikal. The name Caracol is derived from Spanish and means "snail," with the original Mayan name remaining unknown. The discovery of Caracol by the modern world was made in 1937 by Rosa Mai, a local Belizean logger, who was searching the Vaca Plateau for commercial hardwoods, such as mahogany and cedar.
The Observatory, a circular structure believed to have been used for astronomical observations through openings in the top of the tower, is one of the few circular structures built by the Maya. The Caracol or Observatory is a structure built in the form of a larger circular tower set on a platform with a central staircase. Caracol is a large ancient Maya archeological site, located in what is now the Cayo District of Belize, approximately 40 kilometers south of Xunantunich, and the town of San Ignacio, and 15 km from the Macal River.
Brief History of Caracol Site
Caracol was once the center of the Maya world, covering an area of approximately 77 square miles, which is larger than any present-day Belizean city. Caracol boasts more structures per square mile than the nearby Tikal, indicating a larger population. During the Classic Period, Caracol was one of the most politically important and prosperous Maya settlements, and its prosperity lasted longer than other nearby cities. At the peak of its prosperity, Caracol is believed to have housed between 100,000-180,000 people. Caracol was first reported in present-day documents in 1937, and archeological visits began soon after. Excavations and exploration of Caracol have occurred intermittently since then.
Recent changes: Caracol Archealogical site is home to the largest Mayan Temple or Ruins in Belize. Once very remote site, the upgrade of the road leading to Caracol from Gorgeville or Santa Elena makes it more accessible.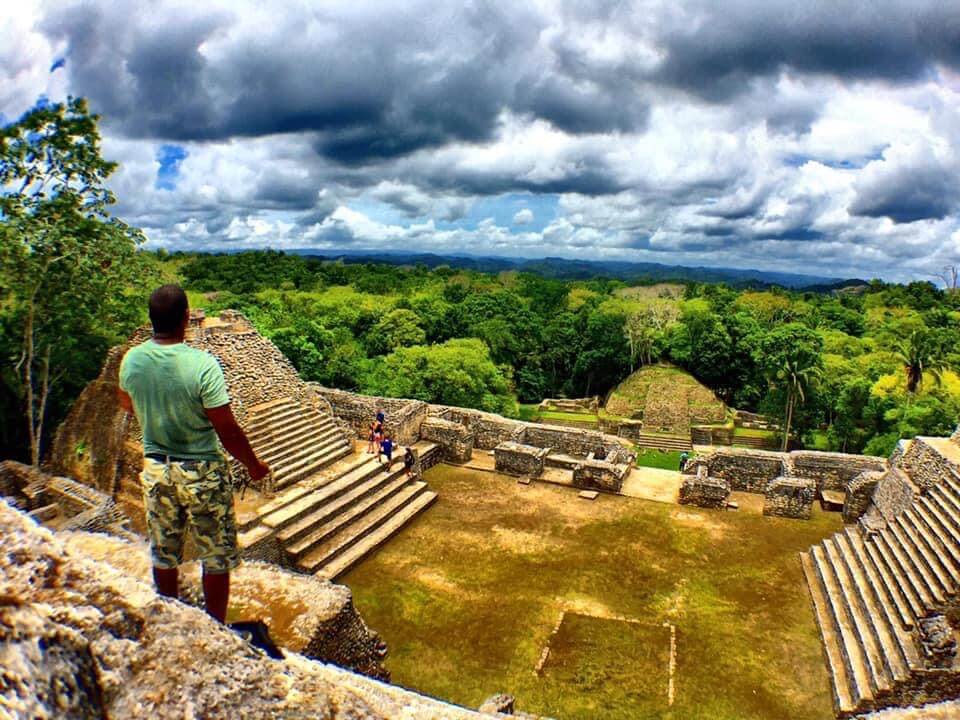 Caracol is about 128km (80miles) from Belize City or 82km (52miles) from San Ignacio. The drive to Caracol is adventurous and beautiful, as it passes through the Mountain Pine Ridge Forest Reserve and Chiquibul Forest Reserve, which are home to some amazing natural wonders. Where ever you are driving from you want to be on the the road to Caracol by 8AM, as it is about 3 hours from the point in Gorgeville or Santa Elena.
Caracol Archaeological Site Tour
When considering a tour of Caracol, is best to think about location. The Best location to tour this amazing Mayan Site is from San Ignacio or surrounding areas in the Cayo District. It is a an all day tour, one of few tours which departs around 7:30AM, due the remoteness of this archeological site.
I am tab #1 content. Click edit button to change this text. One morning, when Gregor Samsa woke from troubled dreams, he found himself transformed in his bed into a horrible vermin.
I am tab #2 content. Click edit button to change this text. A collection of textile samples lay spread out on the table – Samsa was a travelling salesman.