Nestled within the pristine waters of Lighthouse Reef Atoll in Belize, Half-moon Caye stands as an unrivaled snorkeling and diving destination. This extraordinary island, established as the country's oldest protected wild sanctuary, was primarily created to safeguard the red-footed booby birds, which now flourish in this haven.
As you venture into the crystal-clear waters surrounding Half-moon Caye, a world of marine life unfolds before your eyes. Loggerhead turtles, Hermit crabs, barracudas, snappers, rays, and even occasional eels or sharks gracefully inhabit the thriving coral reefs. Don't forget your binoculars as birdwatching enthusiasts can follow the footpath to the observation deck for an up-close encounter with the rare red-footed booby birds. Keep an eye out for the elusive Belize leaf-toed gecko, exclusive to the small islands off Belize's coast, including this one and Long Caye, where the nearest resort is situated.
A UNESCO World Heritage Site in Belize
Half-moon Caye, together with the famous Belize Great Blue Hole, designated as a
UNESCO World Heritage Site
, makes
Lighthouse Reef a true paradise for those seeking unparalleled snorkeling and diving experiences
. The atoll is a vibrant ecosystem, boasting various fish species, sharks gliding along the reef, and three species of nesting turtles. At certain times of the year, lucky divers might even spot migrating whales near the dive sites close to the island. Explore the fascinating world of crustaceans inhabiting the coral beds just offshore. Preserving the island's natural beauty, visitors to Half-moon Caye will find essential amenities such as bathrooms, campgrounds, showers, and a gift shop. The island is under the watchful care of dedicated rangers, ensuring the conservation of this ecological treasure and the protection of the booby colony.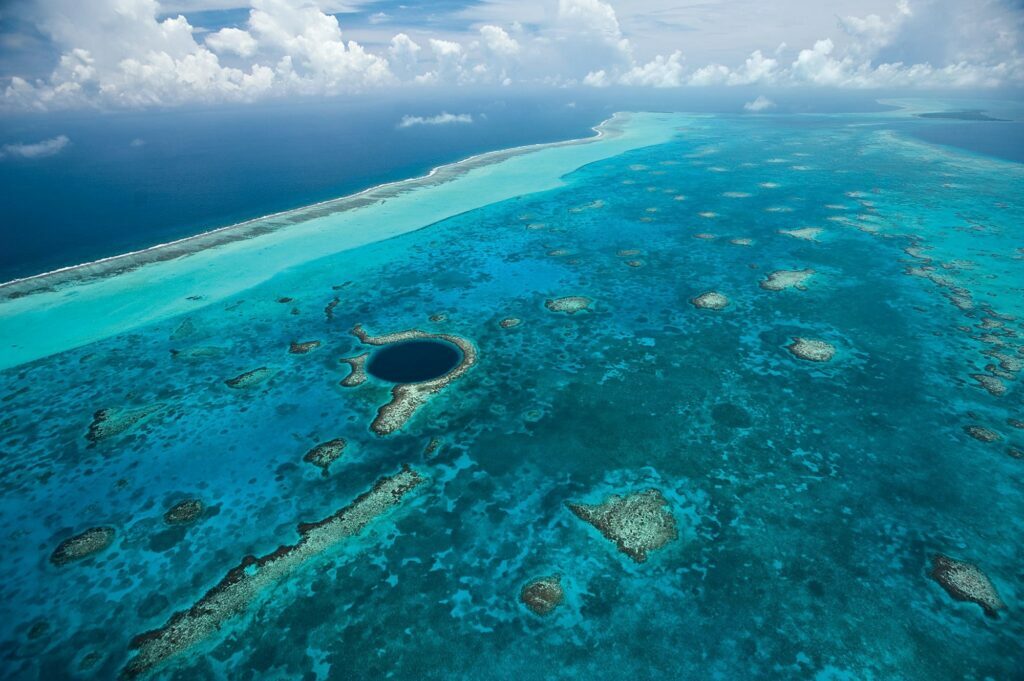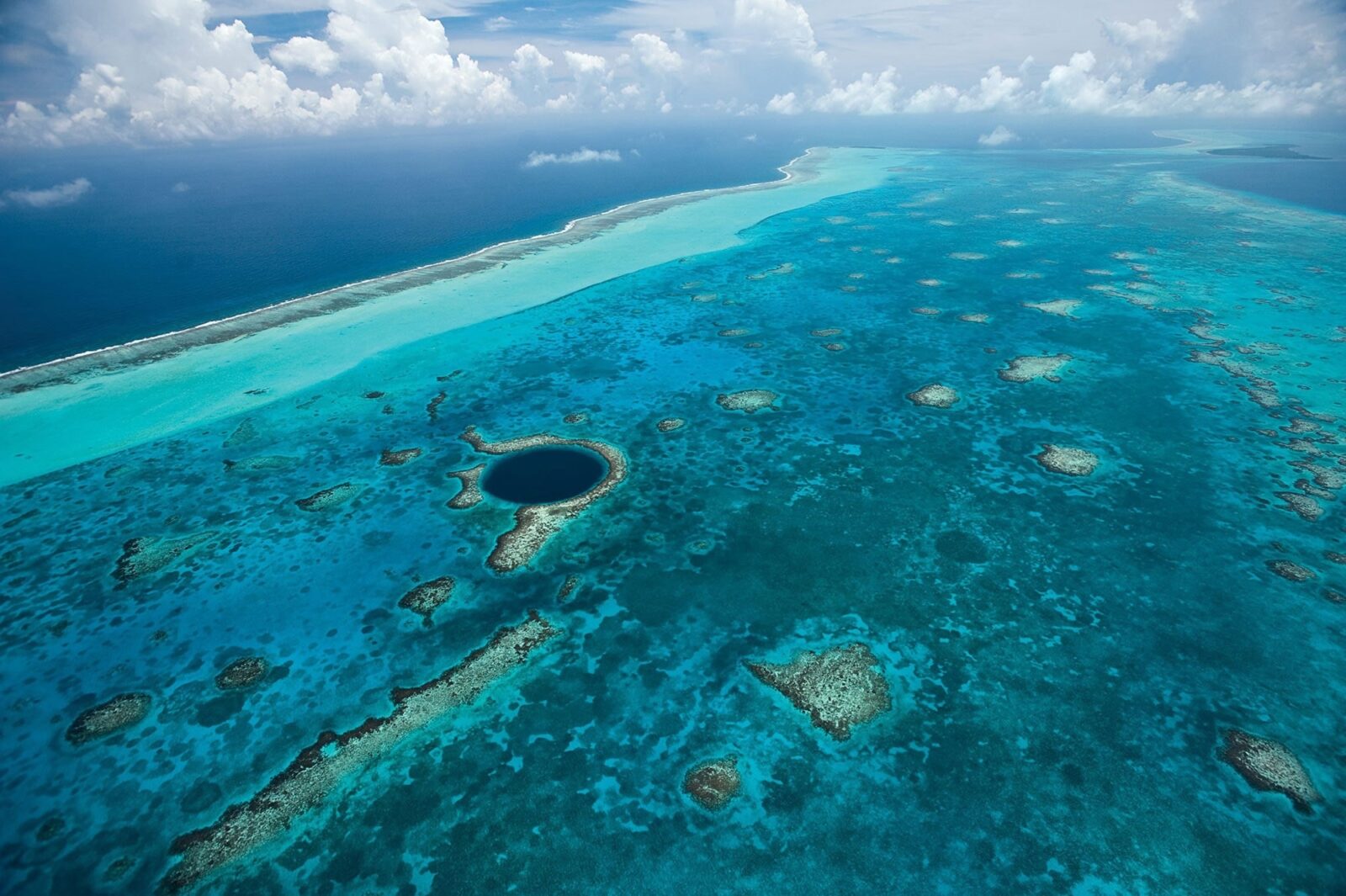 A Natural Wonder and National Monument
The history of Half-moon Caye is as intriguing as its natural wonders. The first lighthouse, dating back to the 1820s, was modernized and enlarged in 1931 before being decommissioned in 1997. A more modern lighthouse replaced it in 1998, standing tall and operational to this day, guiding boats and travelers to this idyllic spot.
Named for its crescent shape and pristine white sand shimmering in turquoise waters, Half-moon Caye earned its title of a wildlife protected site in 1924. It holds the distinction of being Central America's first marine protected area under the Belize National Park system act and was subsequently designated as a Natural Monument. Its southern part serves as a vital nesting site for loggerhead, hawksbill, and green turtles from May to November.
Encompassed within the Belize Barrier Reef Reserve System World Heritage Site since 1996, Half-moon Caye Natural Monument shares the waters with the second-largest atoll of Turneffe Atoll and Glovers Reef Atoll, making it a part of a rich and diverse ecosystem.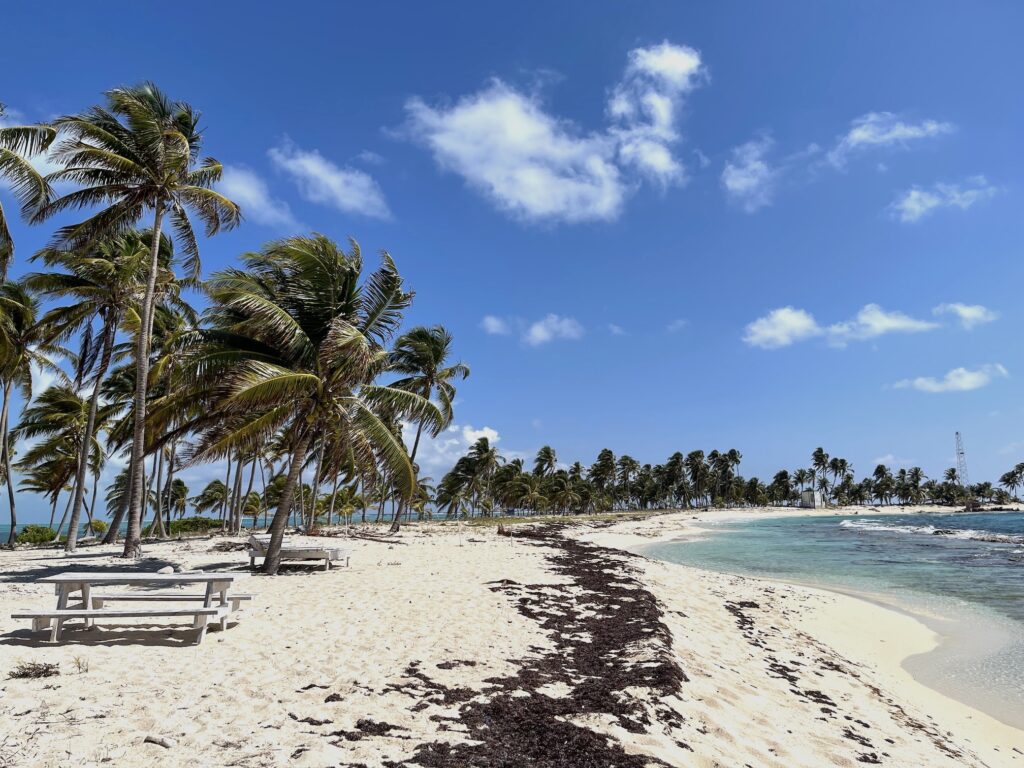 Go Diving or Snorkeling and Where to Stay
For those seeking an unforgettable diving experience, Half Moon Caye Wall Dive Site is a must-visit. Known as the "6,000 feet of vertical abyss," this site offers divers an unmatched adventure exploring stunning spur-and-groove canyons adorned with corals, garden eels, eagle rays, and mesmerizing sponge formations. The visibility here is outstanding, providing an unparalleled undersea experience..
While searching for accommodation options near Half-moon Caye, travelers often find themselves staying in San Pedro, Belize City, or choosing the camping option on the island, bringing their own essentials along. However, a hidden gem awaits just south of Half Moon Caye – Itza Resort on Long Caye. With just a six-minute boat ride to the Half-moon Caye Natural Monument, Itza Resort offers beachfront rooms with breathtaking views of the Caribbean Sea and the neighboring Caye. Whether you prefer snorkeling, birdwatching, or scuba diving the nearby sites, Itza Resort provides a comfortable and luxurious retreat with all the amenities of a mainland Belize resort.
If you seek to immerse yourself in the natural wonders of Half-moon Caye and its surroundings, consider booking one of our Belize Vacation Packages. Stay for 3, 4, or 7 nights on Long Caye and embark on an unforgettable journey through the pristine waters of this breathtaking destination.
Getting to Half-moon Caye Belize with High Point Travel
At High Point Travel, we value sustainable tourism and conservation efforts, making sure that your visit to Half-moon Caye leaves a positive impact on the delicate ecosystem. Our knowledgeable guides will provide you with insights into the island's rich history and fascinating wildlife, allowing you to appreciate its beauty in a responsible and respectful manner.
Let us handle the details while you focus on creating unforgettable memories on Half-moon Caye. Trust High Point Travel to make your journey to this snorkeling and diving paradise an unforgettable experience filled with awe-inspiring moments and a deep connection with nature. Embark on this once-in-a-lifetime adventure with us and discover the magic of Half-moon Caye in Belize. https://highpointtravel.bz/belize-vacation-packages/