You have probably heard about Belize in Central America from someone who had been there. Know, you are asking just where is Belize located exactly. Read on and learn what part of the world you can find in a beautiful country with tropical weather.
Learn why you would want to visit Mayan Ruins, Waterfalls, gorgeous beaches, and the longest-living barrier reef reserve along with Belize's top destinations. We'll go into detail and not explain the topic in the Encyclopedia Britannica.
The Secret location of Belize
Due to Belize's unique geography, you probably never heard of it.
If you've  been to Costa Rica when traveling from, you have gone too far south in Central America, or not far enough north, if you are living in South America.
Belize Bordering Countries
If you can plot where Guatemala, Mexico, and the Caribbean Sea but not further than Honduras, you will be pointed at Belize. This tiny country is Bordered to the North by Mexico's Yucatan Peninsula and to the west by the Department of Peten, Guatemala, and East by the Caribbean Sea.
Belize's unique location makes it a part of Central America and the Caribbean. This plays an important world in how the country views itself, having more in common with the Caribbean island nations. You will learn in our facts about Belize, a land that was once home to the mighty Maya Civilization.
Easy way of locating Belize from the United States
An easy way anyone from the US can find Belize is to first find Mobile, Alabama. From there, draw a line out to the Gulf of Mexico down, till your line enters the Caribean Sea. By doing this you would be pointing to the barrier reef to the east of Belize. YES! it's that easy. If you continue drawing or following that line you will end in Honduras.
Maps showing Belize Location
If you had done our little illustration, you would have drawn a line 1000 miles from Mobile Alabama to Belize. We have a few Maos showing Belize's location to give you a better understanding.
In some cases, we have come across people of Believe South America is everything south of the US Border. This is Fales, Belize is not located in Honduras and the larger region of South America.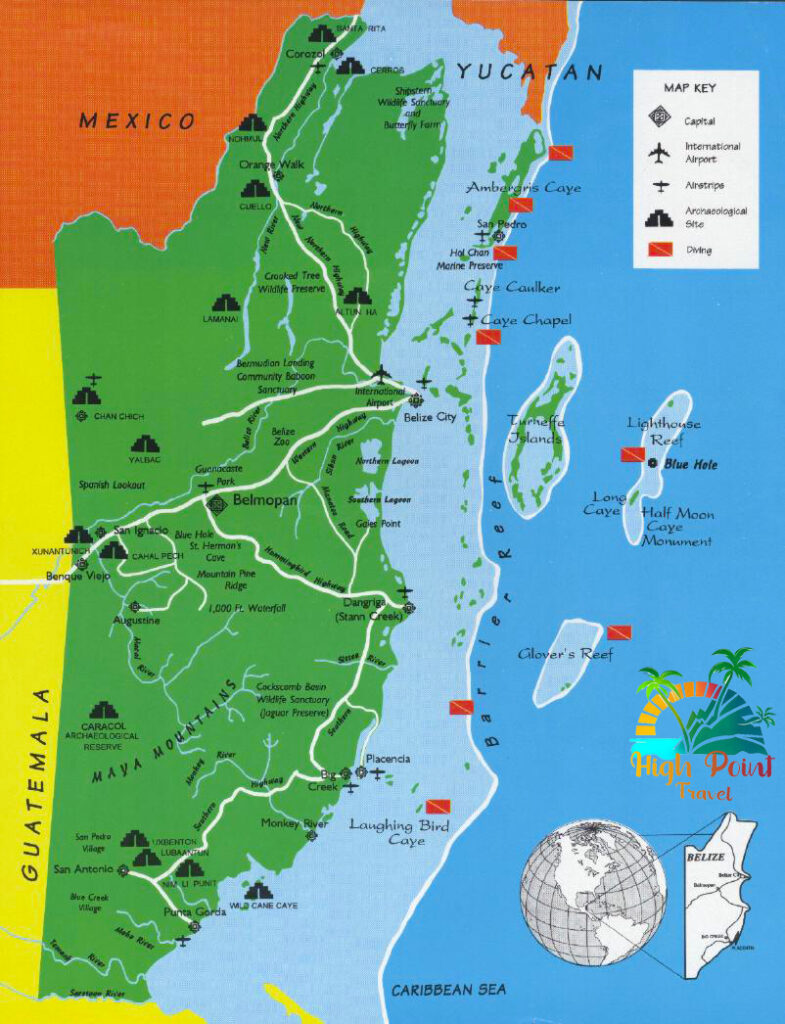 Belize Location: Country Profile in America
Exploring Belize: People, Language, and How to Reach the Jewel in America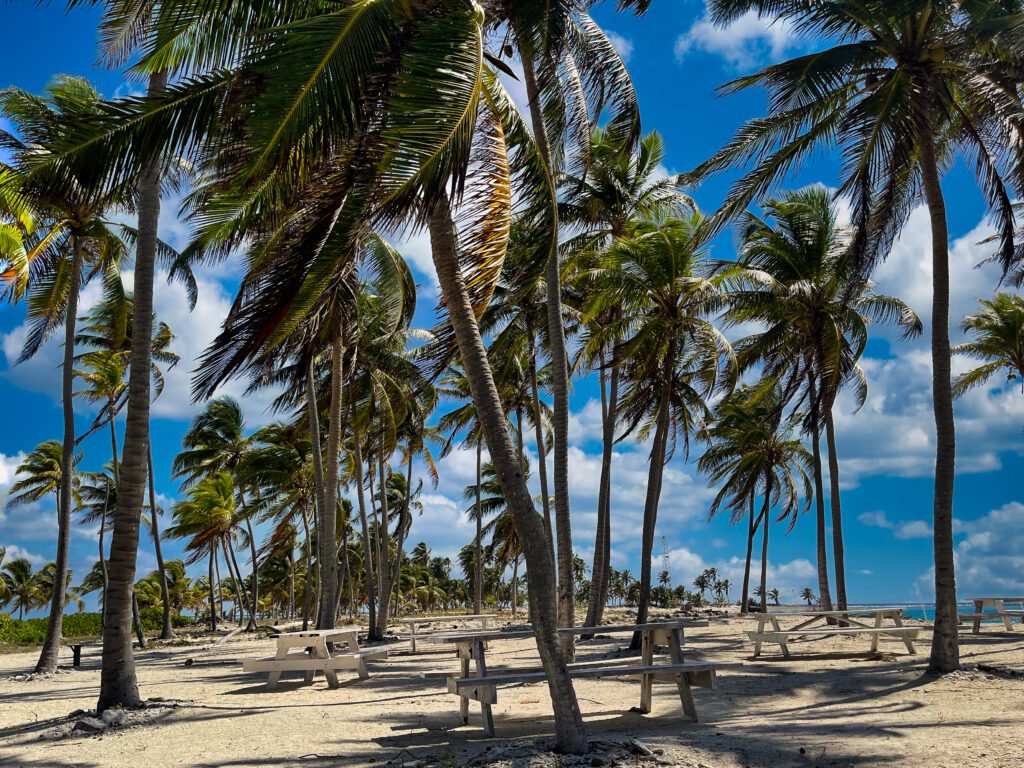 Belize Central America Facts
Belize was once owned and colonized by Britain for over 180 years.
From the late 1700s to 1964 the Country was named British Honduras.
British Honduras is the country's former name, up on til the early 1990s coins could still be seen with this name.
Belize is not an island, this misconception of the Country is due to the largest amount of tourists visiting the Two largest islands off the coast of Belize.
For comparison, the country is about 8% largest than El Salvador and about 45% smaller than Costa Rica in land area. Each of these countries is home to over 4 million more people than Belize.
Belize is considered a safe country to visit, with the lowest population density in Latin America.
English is the language widely spoken, followed by Spanish and Creole.
The Belizean people are of different ethnicity and culture; Garifuna, Mestizo, Maya, Creole, East Indians, and a few minor groups
In September 1981 Belize became an independent nation, raising its own flag and lowing the union jack. Since then the country remains a part of the British Commonwealth.
The US currency is accepted everywhere in the country at an exchange rate of 1 US dollar to 2 Belize dollars.
An unpleasant fact about Belize is that over 40 percent of the lives in poverty or borderline poverty, making it the third poorest country in Central America.
What country does Belize belong to?
Belize once was a British Colony, which had gain independence in 1981. The Country is self-governed and belongs to no country. Although the head of state is now King George.
Does Belize belong to the US?
Belize is an English-speaking country, it does not belong to or is governed by the US. The United States of America does influence the Belizean culture through sports, music, and clothing.
Why is Belize so famous?
Belize is famous for its stunning natural beauty, including its pristine beaches, turquoise waters, and vibrant coral reefs. It is renowned for being home to the Belize Barrier Reef, a UNESCO World Heritage site, and the second-largest coral reef system in the world. Belize also boasts lush rainforests, ancient Mayan ruins, and diverse wildlife, making it a paradise for nature lovers and adventure seekers. Additionally, Belize is known for its warm and welcoming culture, rich history, and wide range of outdoor activities such as snorkeling, diving, hiking, and cave exploration.
Now that you have learned the secret location of Belize, here is how you get there. Those of you who own a boat and would likely be sailing to Belize. Navigational coordinate: 17.2176° or 17° 13′ 3″ north. and -87.5907° or 87° 35′ 27″ west. 
Today traveling to this gorgeous country in Central America is made easy with the use of many flights to the International Airport near Belize City.
Here are a couple of places that have flights to this awesome location.
Panama – 2.3 hrs
El Salvador – 1 hr
Los Angeles – LAX – 4.4 hrs
Cancun – 1.4 hrs
Houston and Dallas Texas
Charlotte, North Carolina
Denver, Colorado
Chicago, Illinois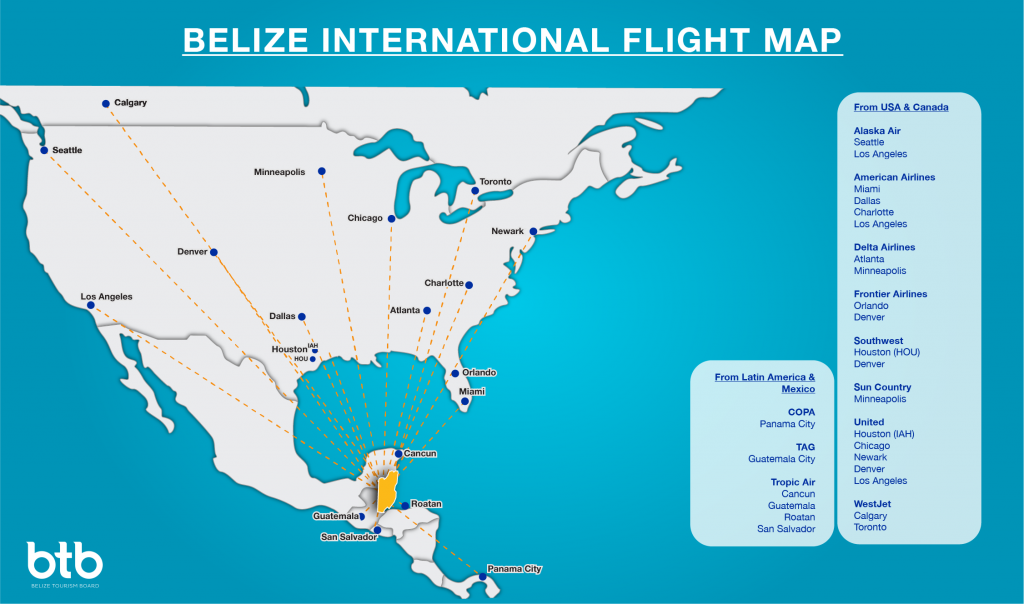 Popular Destination in Belize
Let's explore Belize in more detail, know that you have located it on the map. The country is divided into 6 districts. From north to south the names are Corozal, Orange Walk, Belize, Cayo, Stann Creek, and Toledo making up part of the country profile.
Get this! – We have Belize City in the Belize District the Country of Belize.
Northern Belize
Corozal District – Here you will find Belize's Northern Border with Mexico in an area known as Santa Elena. Not a place many tourist visit and is known as part of sugar cane farms. Sartenja a peaceful little fishing village is located in the district.
Orange Walk District – It's simply the Sugar capital of the country and home of the Lamanai archaeological site featuring the famous mask temple. This is the largest district by land mass.
Ambergris Caye: This is the largest island in Belize and a popular tourist destination. It offers beautiful beaches, clear turquoise waters, and a vibrant coral reef. You can enjoy snorkeling, diving, fishing, or simply relaxing on the beach.
https://highpointtravel.bz/belize-vacation-spots/ambergris-caye-belize/
Belize City: As the largest city in Belize, it serves as the country's main transportation hub. While it may not have the same natural beauty as other parts of Belize, it has some historical sites worth exploring, such as the Belize Museum and St. John's Cathedral.
Caye Caulker: This smaller, more laid-back island is known for its relaxed atmosphere and is a great place for diving and snorkeling. The "Split" is a popular spot where you can swim, sunbathe, and enjoy some local cuisine.
Western Belize
Cayo District – This district is a gateway to countless adventures and a doorway to Guatemala. Many have traveled and stayed in San Ignacio Town for easy access to Tikal Temples in Peten, about 114 kilometers away. They're many more Mayan Sites to visit while visiting this area, along with Waterfalls and rainforests. Evidently is a great place to retire if you are looking to move from the US to Canada.
https://highpointtravel.bz/belize-vacation-spots/san-ignacio-cayo-belize/
Cayo District is also where you will be the Capital City name Belmopan.
Stann Creek District – Is known for its banana and citrus industry and is today becoming a tourism hotspot with Places like Placencia, Hopkins, and Southwater Caye. Here you will find miles of beach to walk to simply unwind. Fisher forks can enjoy the water of the coast and spend the night on the island just offshore. The hummingbird high takes you inland through the Maya Mountains to the country's capital city.
https://highpointtravel.bz/belize-vacation-spots/placencia-belize/
Toledo District – In my view, this is truly the land that time has forgotten. The entire district has not seen much development. It's the land of today's Maya people and East Indians. Many areas are untouched a culture runs deep as the rivers that flow there. Its main town is a gateway to Roatan and other places in Honduras.

You've Found Belize, What's Next?
Discover the wonders of Belize and explore its captivating destinations. Gain a deeper understanding of Belize's location and uncover enticing places to visit. So, what's next? Consider planning a trip to Belize, whether it's in the upcoming weeks or months. Our comprehensive Travel Blog offers valuable tips and insights on how to make the most of your time in Belize. Additionally, our website allows you to conveniently book and arrange transportation services.
At High Point Travel – highpointtravel.bz, we take pride in providing exceptional travel experiences. Our expert concierge is readily available to address your inquiries about Belize, offering valuable guidance and recommendations. Whether you need assistance with booking a tour, arranging airport pickups, or planning exciting activities like snorkeling and diving, we are here to help you curate an unforgettable trip to Belize.
Allow us to craft an extraordinary vacation package tailored to your preferences. With our amazing travel services, you can embark on a remarkable journey through Belize, filled with awe-inspiring adventures and cherished memories..
Remember to check travel advisories and requirements, such as passport and visa information, before finalizing your plans.
Enjoy your trip to Belize!