Discover and Experience Belize's Unique Cenotes:
A Must-Visit Attraction for All Water Lovers
If you're a water lover looking to discover and experience Belize's unique cenotes, High Point Travel is here to assist you in visiting these captivating attractions. Our article provides valuable background information to help you dive deep into the fascinating world of Belize cenotes. With magnificent underwater caves and pristine reefs, Belize is a treasure trove for water enthusiasts, making its cenotes a must-visit for all.
One of the cenotes, declared a UNESCO World Heritage site, is located offshore, while another is situated inland at St. Herman's Blue Hole National Park, an easily overlooked attraction in the surrounding Belize Jungle. A licensed tour agents are more than happy to escort you to and from this magnificent natural wonderland, so there's no need to be based in Belmopan, near the park.
Exploring the Hummingbird Highway:
One of the Best Places to Find Cenotes in Belize
Located near Belize's capital, Belmopan, the breathtaking St. Herman's Blue Hole National Park is a must-visit destination for nature lovers and adventure seekers. Despite the park's proximity to the city, there's no need to be based in Belmopan, as licensed tour agents are more than happy to escort you to and from this magnificent natural wonderland. The park is spread across 575 acres of lush forest and is home to over 200 species of birds and exotic wildlife, such as jaguars, ocelots, tapirs, and armadillos.
Enveloped by jungle vines, this cavern was once the site of ancient Mayan ceremonies and rituals, with remnants echoing their presence. The sparkling blue cenote on the premises, fed by mysterious underground streams, holds its own fascination and allure, drawing visitors from far and wide.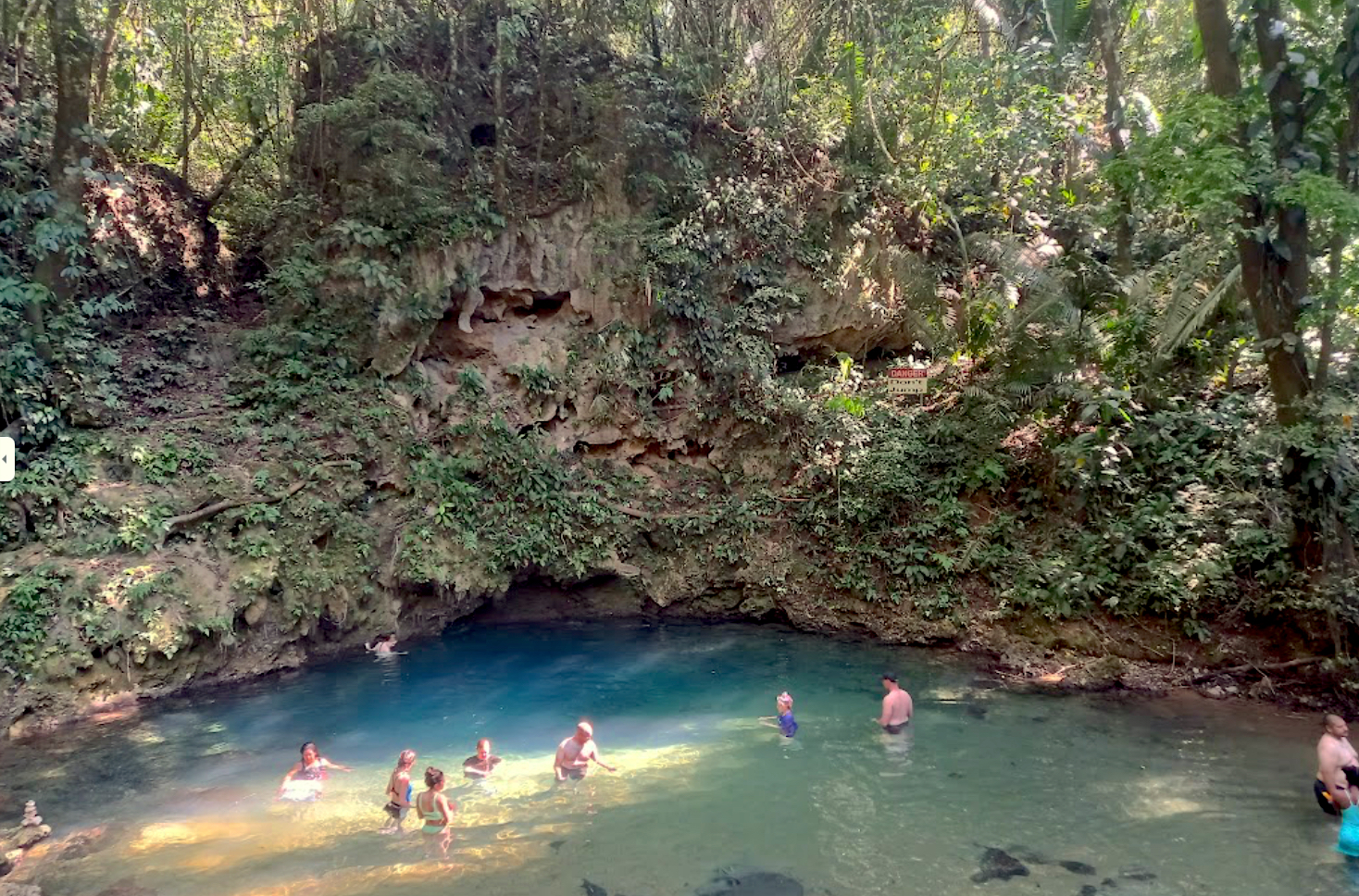 So, why should you visit St. Herman's Blue Hole National Park? The unique geological features, abundant wildlife, and breathtaking beauty combine to present plenty of reasons for a tour. However, it's the intriguing cave system that truly entices visitors: venture 200 yards into the enclave and marvel at prehistoric-looking speleothems and Mayan artifacts. At the heart of it all, you'll discover the namesake Blue Hole – a stunning blue pool that's 100 feet deep and 300 feet in diameter. Make sure not to confuse this Blue Hole with the one located near Lighthouse Reef Atoll, a popular spot for divers.
Imagine a single excursion offering opportunities to witness diverse wildlife, explore ancient Mayan artifacts, venture into a cool cave, and admire a mesmerizing sinkhole fed by underground rivers. Don't miss out on the chance to experience the wonder of this spectacular cenote in Belize.
Dip into the World of Cenotes in Belize:
A Magical Journey into the Country's Blue Holes
The Cenote in Belize, known as the Great Blue Hole, is a massive marine sinkhole located along the coast of Belize. Positioned in close proximity to Lighthouse Reef, a small atoll situated approximately 70 km away from mainland Belize City, this remarkable geological formation. boasts a circular shape with a diameter of 318 meters, its expansive surface area spans an impressive 70,650 square meters and plunging 124 meters deep. The Great Blue Hole is an awe-inspiring sinkhole formed during the ice age.
It's revered as one of the world's premier diving destinations, attracting scientific expeditions and professional diving trips alike. With its jaw-dropping rock formations and crystal-clear waters, the Great Blue Hole is a highlight of High Point Travel Reef and Jungle packages. So, don't miss the chance to explore Belize's cenotes and experience the magic of the country's blue holes for yourself.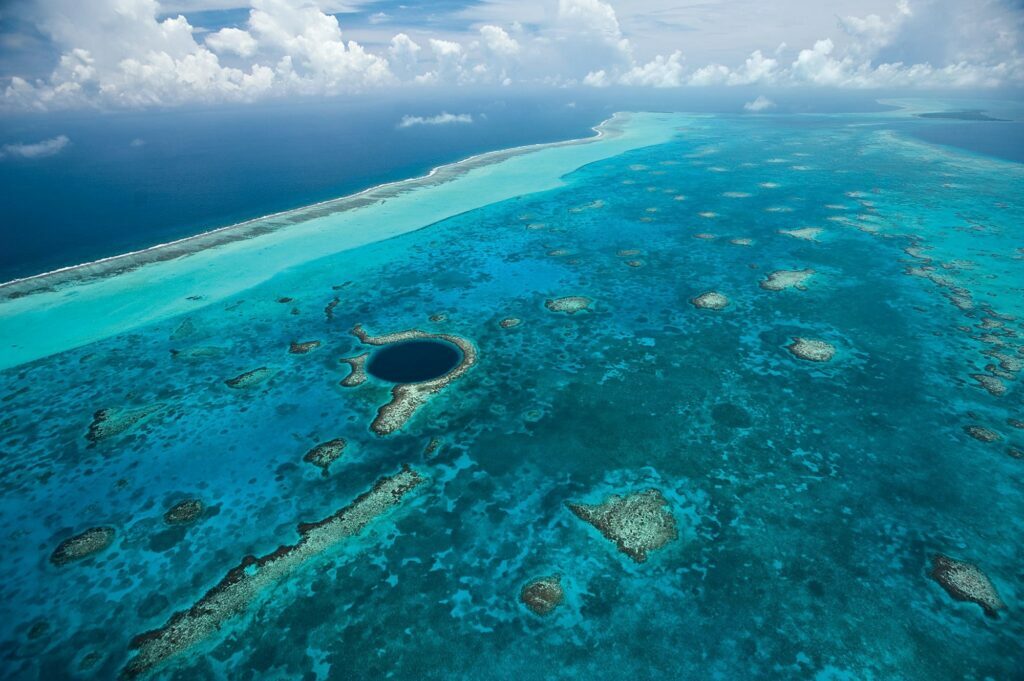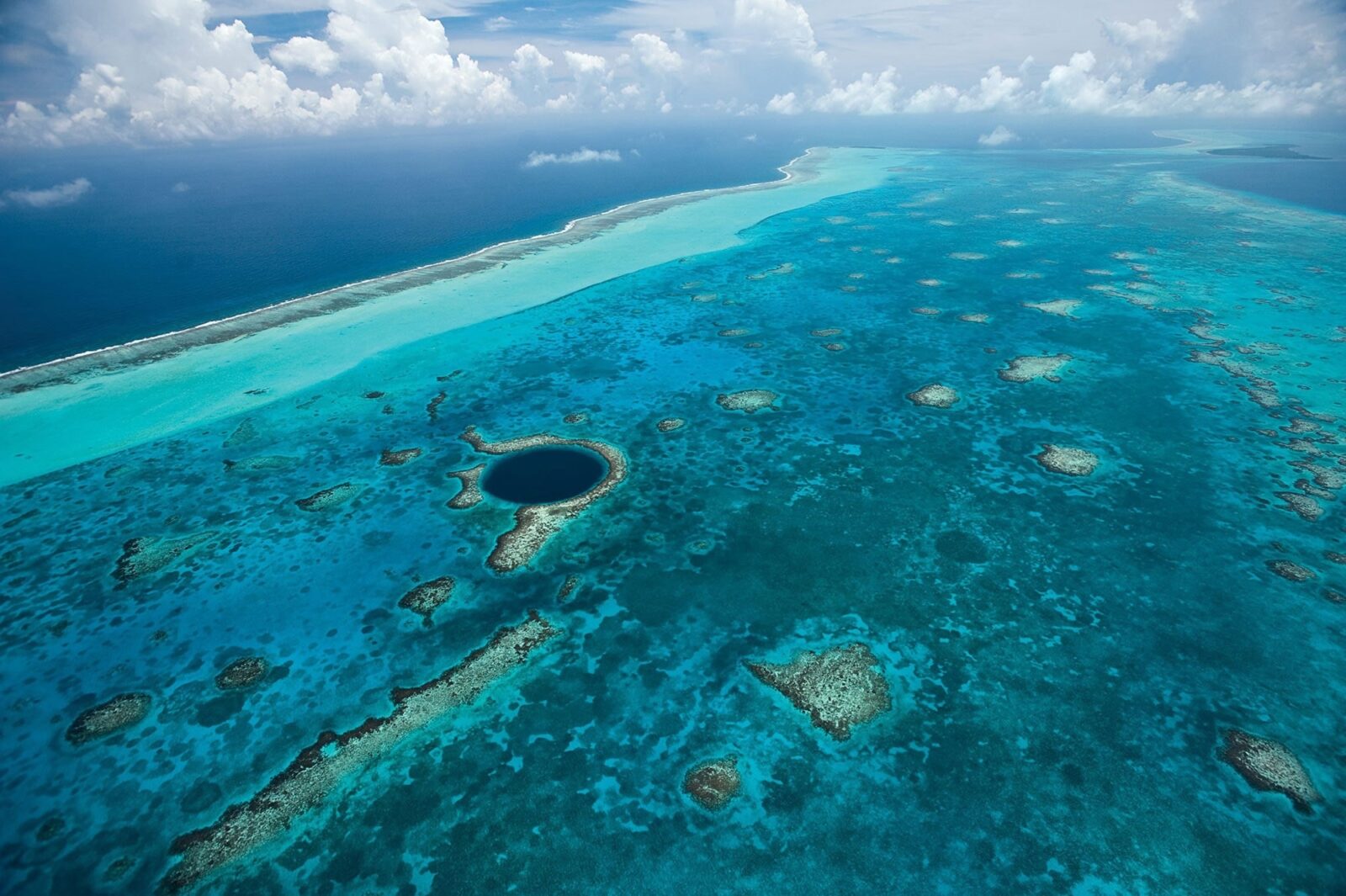 The Cenotes at Cara Blanca is the best of both Blue Holes:
Not accessible to the General Public
Cara Blanca Cenotes aren't talk about in Belize. I, Alvin Brown is able to write about these sink hole because I had visited the area years ago. I never been to the cenote specifically, but remember the person showing us around at the time, mentioning and pointing in the general direction where they are.
These cenotes are located deep in the Yalbac area of Orange Walk district in Northern Belize. Some amazing finding was discovered there and was documented.
Watching the documentary below you will see that these sink holes combines the two popular sink holes, meaning you can scuba Dive and be in the jungle at the same time. It probably has the same remoteness as the Great Blue Hole.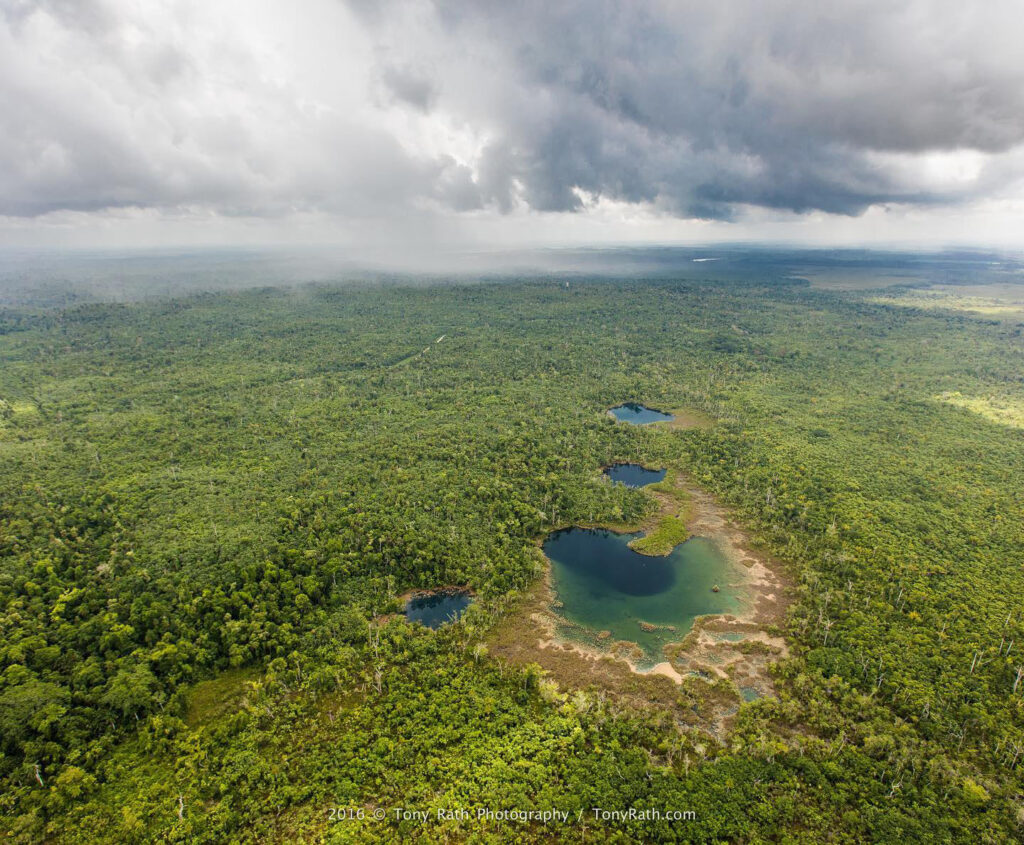 Documenting
When Dr. Lisa J. Lucero was shown the pools in 1997, her mind swirled with questions. Maybe the most perplexing: Why haven't any major Maya settlements been found here in Cara Blanca, which appears to be ideal for human habitation?
"Here is Cara Blanca, which has decent soils nearby and year-round water, yet not a lot of settlement," says Lucero, an associate professor of anthropology at University of Illinois at Urbana-Champaign. https://education.nationalgeographic.org/resource/water-world/#